We often ignore the importance of hiring commercial painters for any kind of services we need, be it in a residential place or a commercial one. That's where we make the biggest mistake because no matter how many tutorial videos we watch, our work quality can never match with theirs. This is why hiring professionals is imperative, especially for important works as commercial painting.
Even though hiring painters is important and helpful, many people prefer to do the renovations on their own. But, this is certainly not a task when you have a commercial project in hand. You need professional assistance, and hence hiring a commercial painter is a good move. This is why to make you more knowledgeable, here we have explained some of the major benefits of hiring such professionals for your commercial space: a normal café, a restaurant, a garage, or anything like that.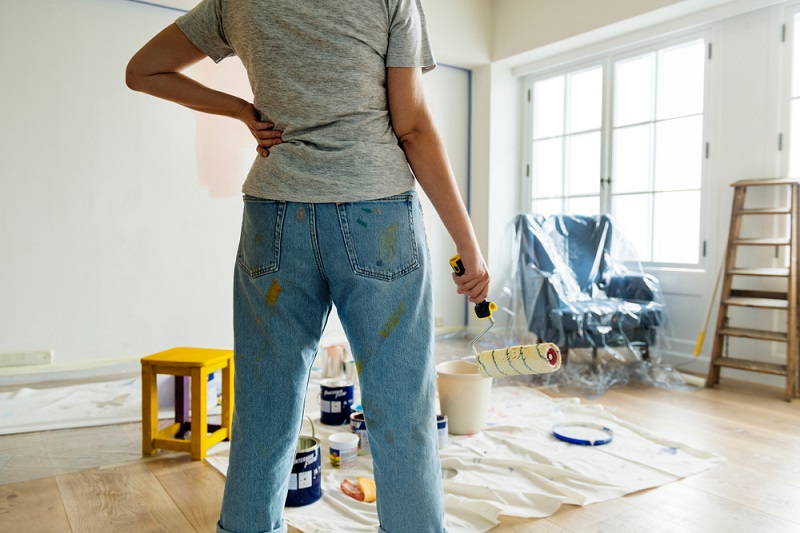 Top Benefits of Hiring a Commercial Painters:
1. Quality Results Can be Obtained
With professional commercial painters, you will be able to ensure a high quality of the work done. They are more knowledgeable than you and more skilled. Moreover, they have expertise in painting, thus making it easy for you to get the right result.
2. They Keep the Structural Stability As the Top Priority
Structural stability is very important for a commercial place. If you are renovating one, there have to be some damages on the walls, which only the professional painters can detect and address. Once they take a look at the walls, they will tell which the most damaged parts that need immediate repairing are and the mild damages. They will be able to maintain structural integrity and stability in a better way than any other person. This is why you need to hire expert commercial painters for your renovation plans.
3. They Will Do All the Needful Regarding Surface Preparation
Wall paint doesn't involve simply dipping the brush in the paint and then rubbing it on the surface, coating it with the color. Rather, painting involves different steps related to surface preparation. The surface has to be smoothened to get rid of any cracks, or deposits; thus, creating a seamless and smooth surface by sanding, and applying primer plays a key role in painting. A commercial painter understands the importance of the same and thus helps in getting the right result.
4. Hiring Professionals is Way More Cost-Effective
Believe it or not, hiring professionals commercial painters will help you save a lot of money. You will avoid any unnecessary expenses related to the work like paying extra for the surface preparation or cleaning, and others. Since the commercial painters must do all the needful, you won't have to worry about a single thing. Moreover, this will help you save several dollars, if not hundreds.
5. They Are Well Aware of Different Kinds of Commercial Paints and Their Cons and Pros
One of the major benefits of hiring commercial painters is that they are way more knowledgeable about the features of different paints as compared to you. Based on the type of wall, the exposure it will get to the outside weather, and several such factors, the professional commercial painters will help you out with the best paint solution.
Conclusion
A genuine and trustworthy commercial painters always keep himself updated about the industry's various trends and changes. They will provide you with the right result in terms of the look and finishing of the paint. Hiring them will benefit you in more ways than you can comprehend. If you are planning for a renovation, do not hesitate to look up the best commercial painters.